In this post, I'll share the main stages of a recent piece I finished, promotional art for the PaperDemon New Years Cross Over event.
Digital Art done in Photoshop.
This art has my original character, Jerle, flying on a Dracostryx named Flurry. This was my first time drawing a Dracostryx.
The jellyfish and stars are meant to be lanterns. Why jellyfish? Because that's what I like to draw.
ewe
Thumbnail sketches
I start as I usually do, doing a series of thumbnail sketches. My simple dracostryx looks pretty cute.
owo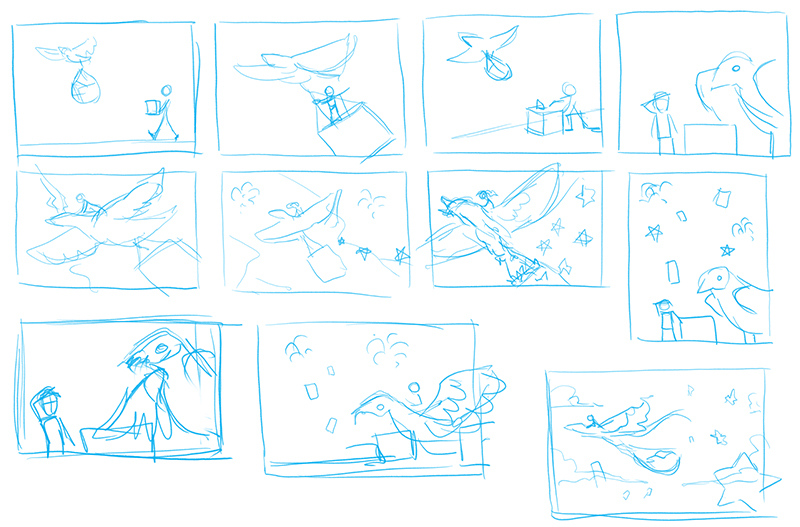 Sketches
My process here is not out of the ordinary. I take my chosen thumbnail sketch, scale it to fit the canvas, drop the opacity, and draw on top on a new layer.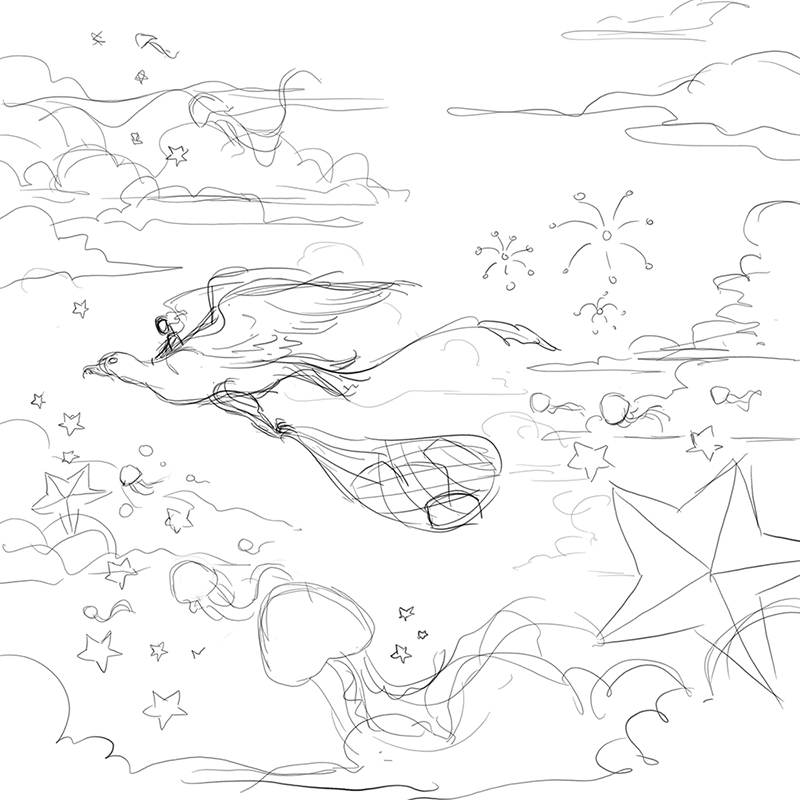 I then take that layer, drop opacity, and draw on top of that to do more and more refinement. You can see here the stars look perfect. That's because I used the shape tool. The final line art is basically me tracing the stars with a pencil brush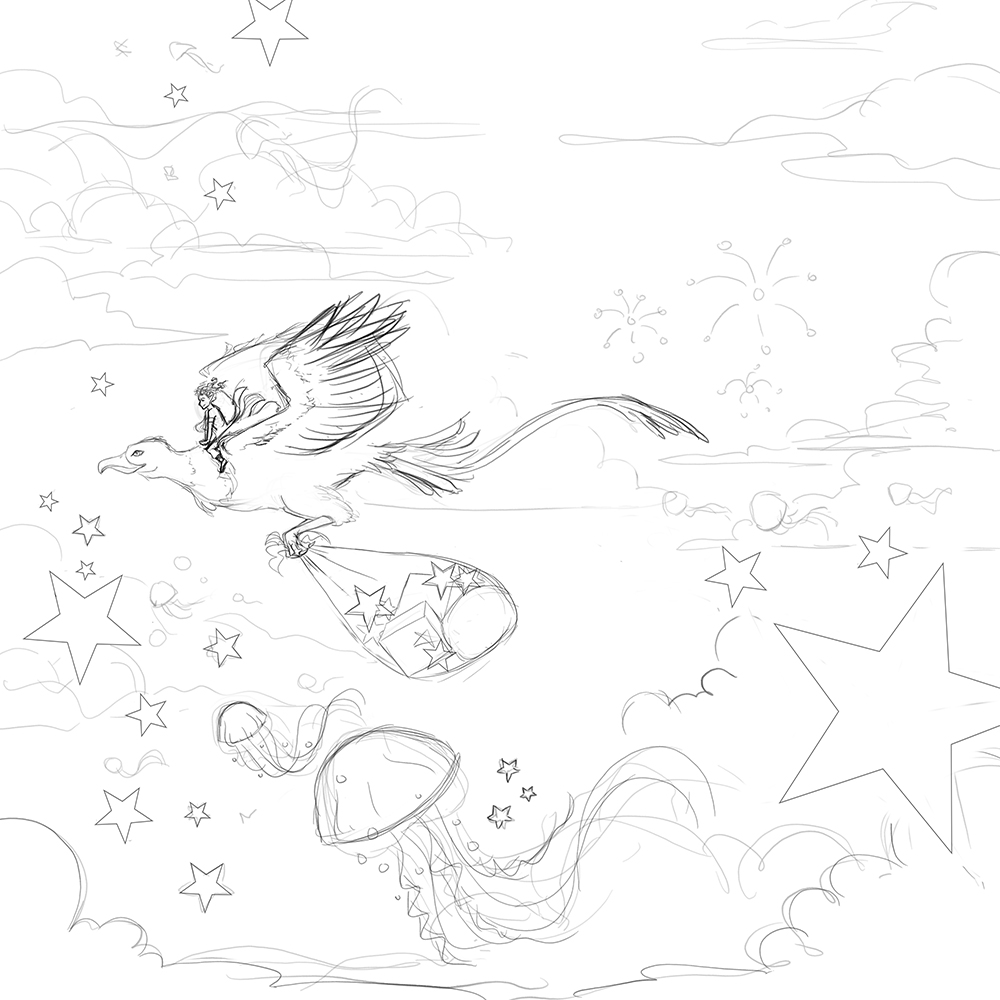 Color Comp
Many of these look pretty similar. This is because I had an idea in my head of generally what colors I wanted but needed to experiment a little to narrow it down more. Typically when I do color comps, the options vary a lot more.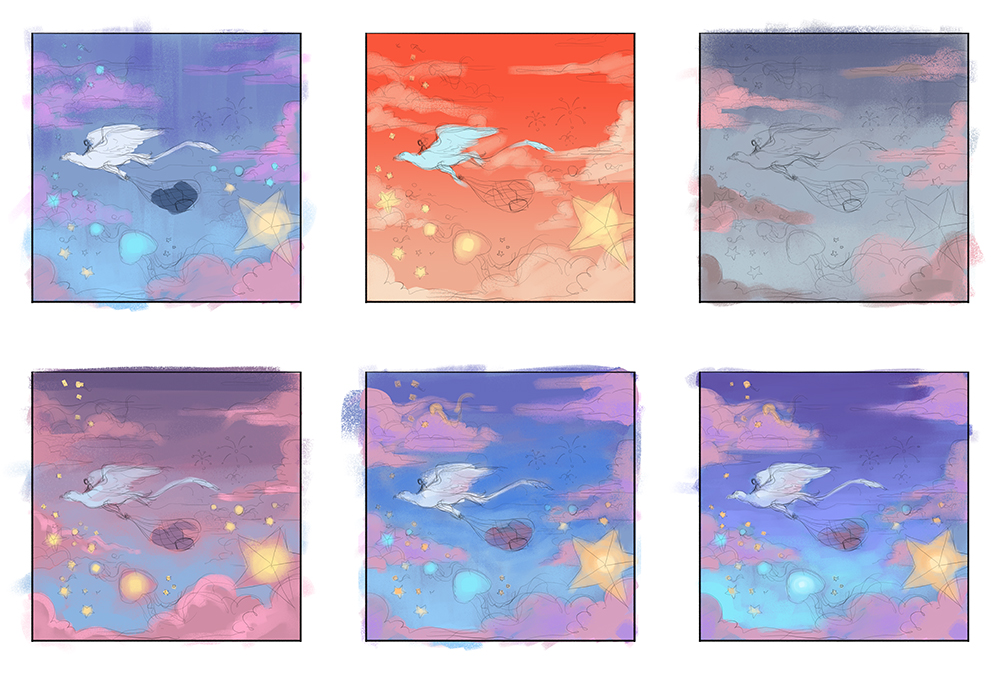 Finished piece and details
As you can see I ended up dropping the fireworks and added more layers of clouds. I felt the stars was already making the piece too busy and there were already too many different elements (the dracostryx, the star lanterns, the jellyfish lanterns).
A lot of the glow effects are achieved by using my brush on "screen" mode with a bright color. The rounded edge stars were done with a custom star brush.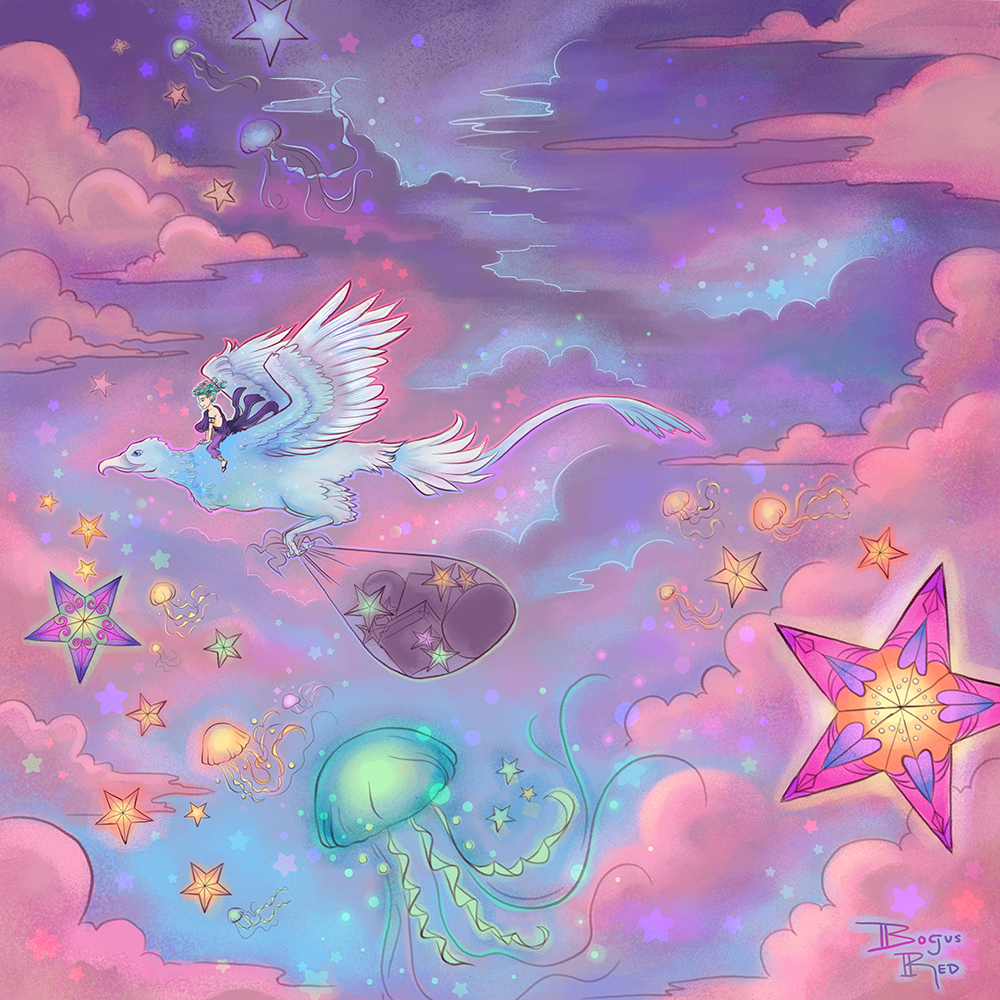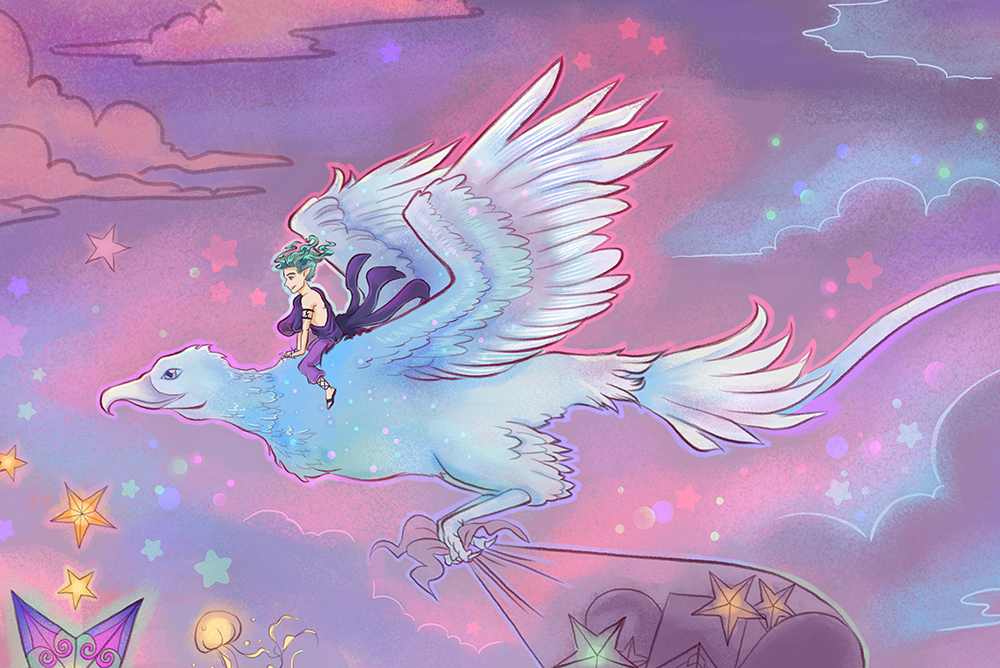 I really love the way that the subtle color changes turned out on the Dracostryx. That's it for now. Bye bye o/