I did some art for two currencies for the PaperDemon Art RPG.
We're using Gold as the main in-game currency. Gold drops for participating in most of the events. I was inspired by Celtic knots for the design as well as Japanese coins, some of which have a hole in the middle. Celtic designs are an influence in other PaperDemon Art RPG assets as well.
I actually had three different concepts that I was trying to choose between.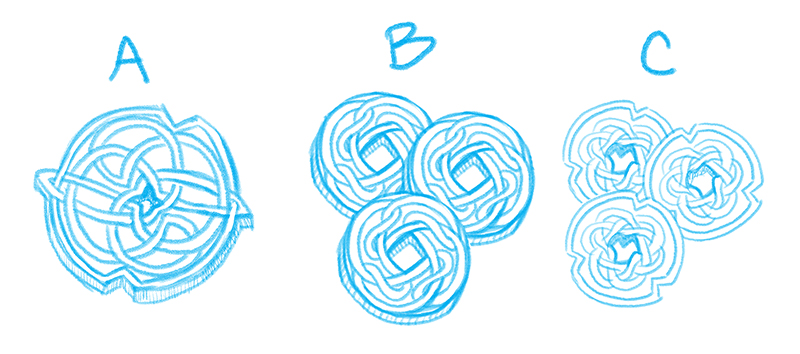 I went for option A because I thought it felt more Elvan. I also thought this worked better as a singular coin instead of three coins because of the level of detail in it.
I may still use option C for another currency later. I liked the little notches.
And here's the final.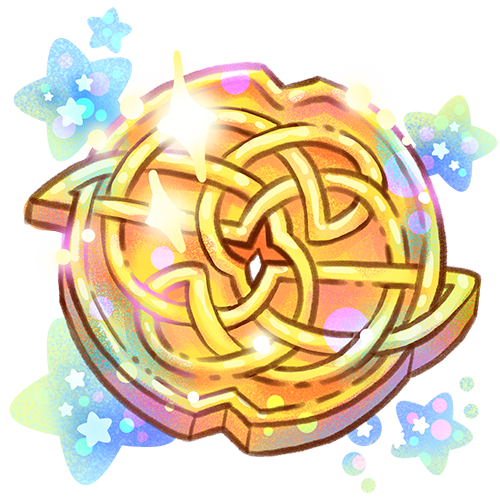 And soon we're going to introduce a new premium currency called "Trokens." I wanted the currency to have a non-circular shape just to be a little more interesting. There was a conspiracy involving me and Triforces in the past so I thought it would be funny to make the currency triangular shaped. When I told my husband I was trying to come up with a name for the currency, he suggested "Trokens" because it's a combo of tokens and triangle and we both busted out laughing. So I rolled with it.
Here are two early concept sketches. One had a gem in the middle and another had a hole in the middle, again kind of like the Japanese Yen coins. I ended up going with the gem in the center as this felt more "premium". Also I like shiny things and gems are shiny. I was thinking of the base as being like a pearlescent material.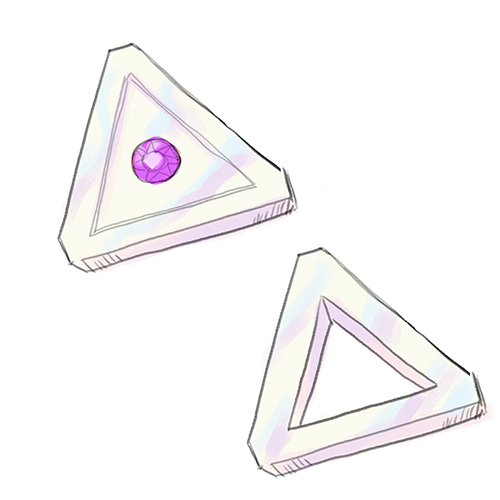 And here's the final art. Once again I turned up the rainbows and sparkles to level 11.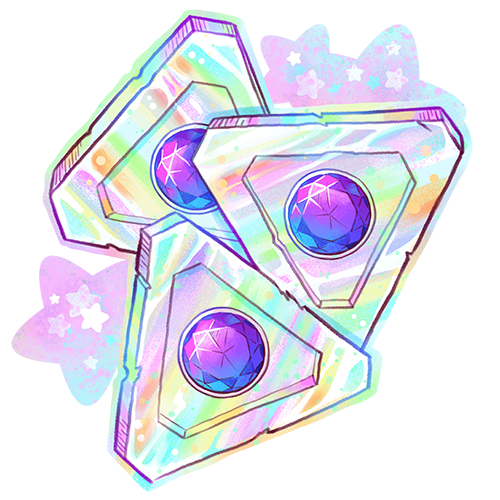 I'm pleased with the art and can't wait to announce these for sale. Hoping to officially launch the store in the next week or two. However I'm still building out the list of items that will be available for purchase with this currency. So I'm unsure how interested people will be in buying at this point.