I decided to redraw an old artwork.
I made this art to craft a new weapon in the PaperDemon Art RPG.
This is the original art I made in 2001. Back then my art had a lot more Akira Toriyama influence. You can see the basic concept I had for weapons in the game exited from a long time ago. The background in this art was generated by Kais Power Tools if I remember right. I wasn't very good at making backgrounds back then.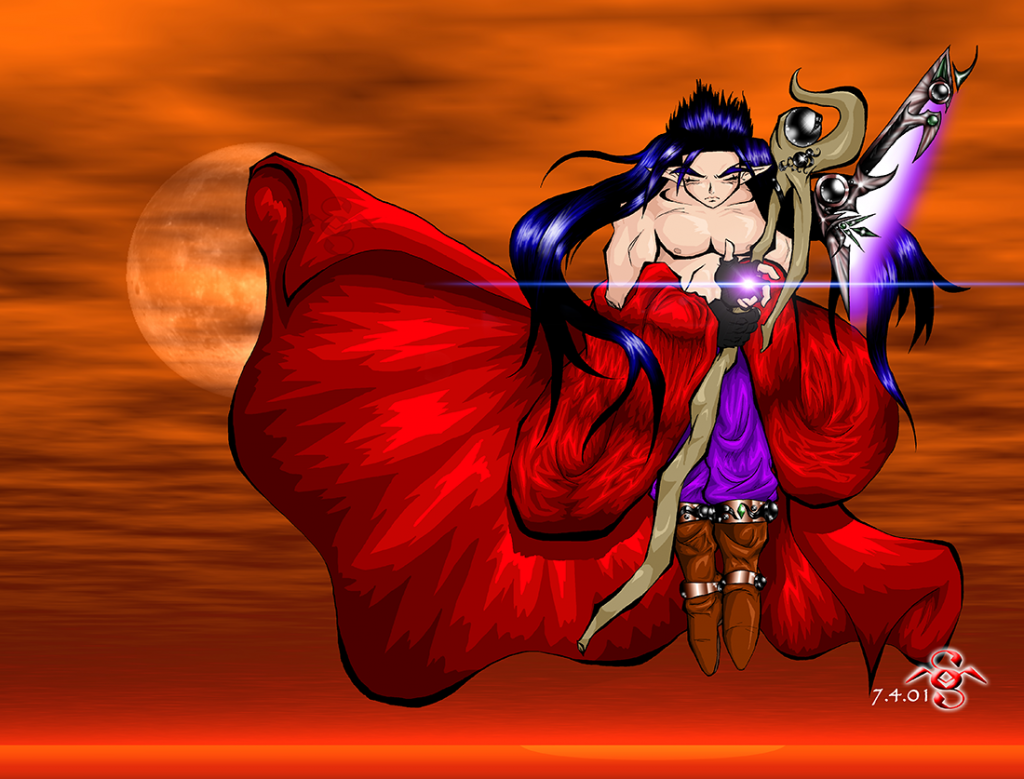 And this is the redrawn version with a background I drew and painted myself. Jerle's clothing was redesigned a couple years ago to look a little more interesting by having tails and an asymmetrical design. Usually I don't draw his hair this long though.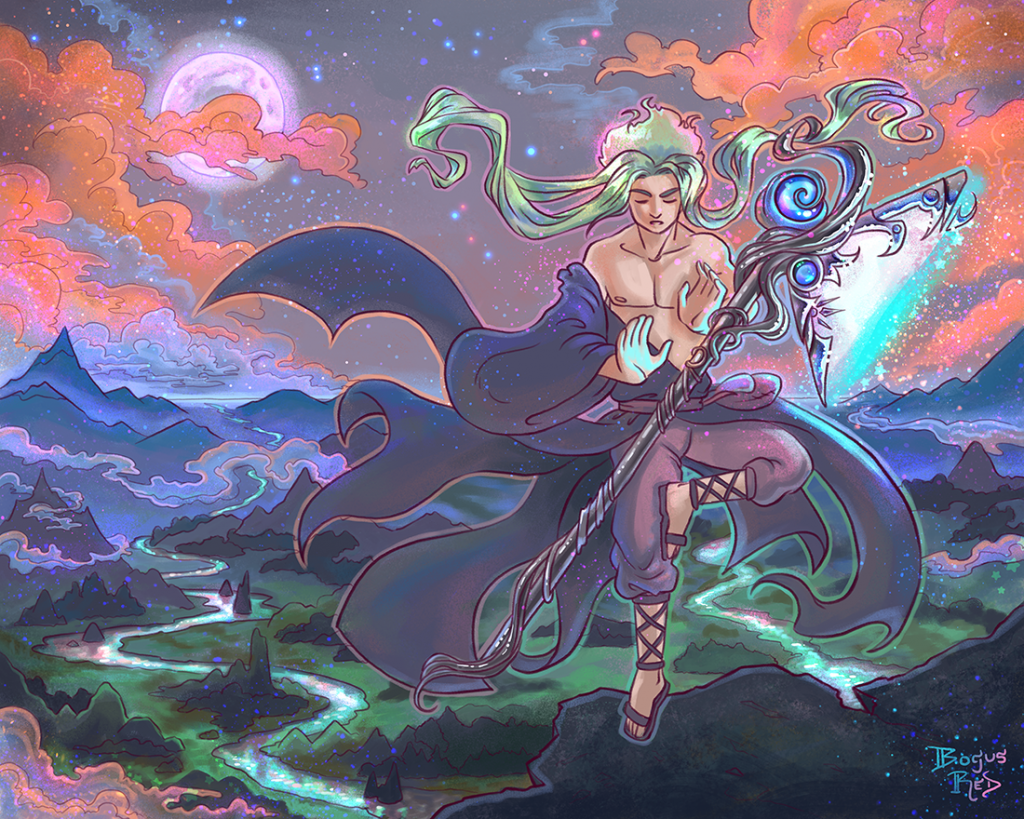 I rarely do redraws. I'm really happy with how this turned out and may do another one.
As for life updates, I had a baby in February! I should probably make a post about that. I'm also struggling with postpartum depression. Need to make a post about that, too.
Some day I'll make a good habit of posting to here more consistently.